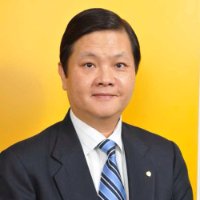 He started in the life insurance business with Aetna Life in Hong Kong serving as field underwriter and agency supervisor in 1985. He also served other agency management posts at CIGNA in Hong Kong before moving to Thailand in 1993.
In Thailand , he was actively involved of product marketing and gained valuable experience in agency training with South East Life Insurance , he also spent 2 years in streamlining the policy service operations at South East and implementing persistency improvement measures.
At Muang Thai Life , he was vice president of agency training , in this role , he was responsible for the design of agency training courses , development of training officers and delivery of training programs, he was also responsible for the management and operations of training centers nationwide.
Alex Au joined LIMRA International in January 2001. He has been trained and certified to deliver LIMRA's Chartered Insurance Agency Manager ( C.I.A.M.) in Asia and other educational programs. He is also responsible for membership recruiting, sales of publications, career profile , research , consulting and other marketing activities. During 2001-2005, he has delivered 110 management / training workshops to more than 30 life insurance companies and other insurance organizations in Asia.
At AIA , he is responsible for all agency management training programs. In 2005, he has designed and conducted certification training for selected senior agency managers to be certified trainers to deliver various agency schools to AIA's agency leaders with 20% FYP growth in 2005 and 25% FYP growth in 2006. And in 2006, he has also designed the " Agency Executive Training Program ( AETP ) curriculum and content to AIA's agency staff development. He has already delivered 5 classes of AETP in 2006 , 2007 & 2008.
Alex participated in several industry organizations , including the Thai Life Assurance Association , Thailand Insurance Institute. He was also certified by Life Office Management Association ( LOMA ) Atlanta, Georgia to deliver its Customer Service and Management Development programs in Asia since 2000 . At LOMA , he was also involved in the"Textbook Development Panel " to shape the text outline, review , comment on each chapter of the Customer Relationship Management -copyright 2002. He is fluent in English , Chinese : Mandarin , Cantonese , Choachow ( Taechiew) , and most recently , he has successfully delivered training workshops in Thai.